Corona Impact on Logistics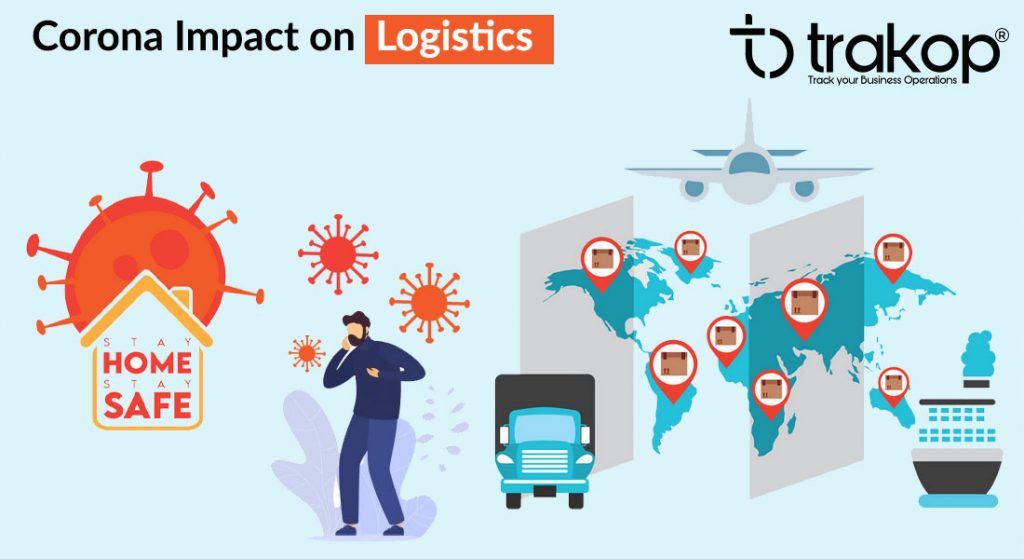 As we all know, Coronavirus has not only hit the world economy badly but has also affected the supply chain for various countries adversely. COVID-19 and people's response to it have led to the total disruption of logistics. The overall process of the businesses dealing with organizing, managing inventory and transporting the products and items to the final destination has been affected.
Businesses Are Walking With Tortoise Speed
The businesses are facing a remarkable depreciation due to lockdown across the country-
Limited access to employees
Factory closures
Slowdowns in manufacturing units
Limited access to logistics due to the restriction on the movement
Even if proper resources are manufactured with innovative ways and availability of goods and products are there, the service providers are finding it extremely difficult to get orders and deliver them to the consumers (end-users).
Shortage of Basic Needs
There are some of the products that come under essential needs. People are getting a great crunch in getting these items too. It may include-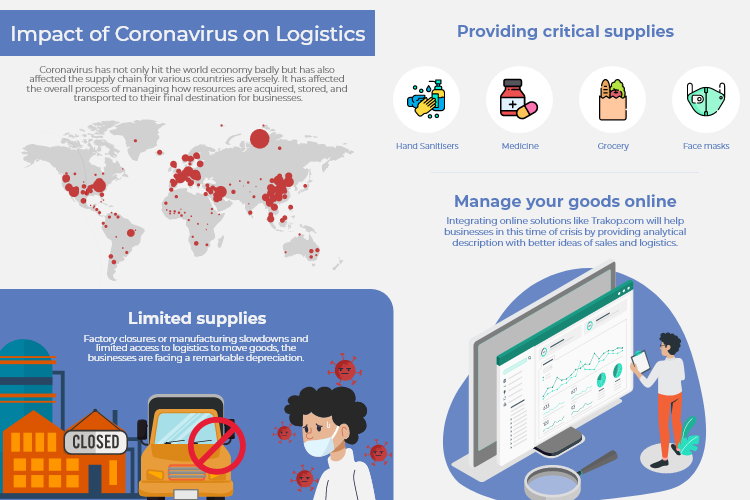 The key point is to identify all aspects of specific supply risks and actively manage it and find solutions or at least reduce the impact through innovative and modern ways.
How Delivery Management Software Can Help Logistics?
Online solutions are believed to be the survival options for businesses dealing with supplying and transporting goods and products from one place to another. Integrating the businesses with the online delivery app solutions like Trakop.com can help businesses in this time of crisis by providing analytical description with better ideas of sales and logistics.

This online management system for logistics is supporting the organizations by evaluating the statistics of business on various aspects and gives a better approach to deliver when and wherever needed.
Right now the Logistics industry is being viewed as a first responder, providing critical supplies to hospitals, clinics and keeping grocery stores supplied with food and other items. The online delivery and management services are boosting the logistics to a whole new level. Hence, this will be the perfect time to use our well-thought solution to switch online and enjoy this blooming phase.
With the increasing demand for various important and basic products among people, the right solution to choose and use would be beneficial and fruitful.
Let's protect your businesses from the impact of coronavirus and make sure to operate through online daily delivery management solutions. Contact us now
Hope You Enjoyed the Read!
He loves to explore. His passion for helping delivery industries in all aspects flows through in the vision he has. In addition to providing smart solution to make delivery process flawless, Ravi also likes to write sometimes to make it easier for people from business industry looking for digital solutions.