Corona Impact on Dairy Producers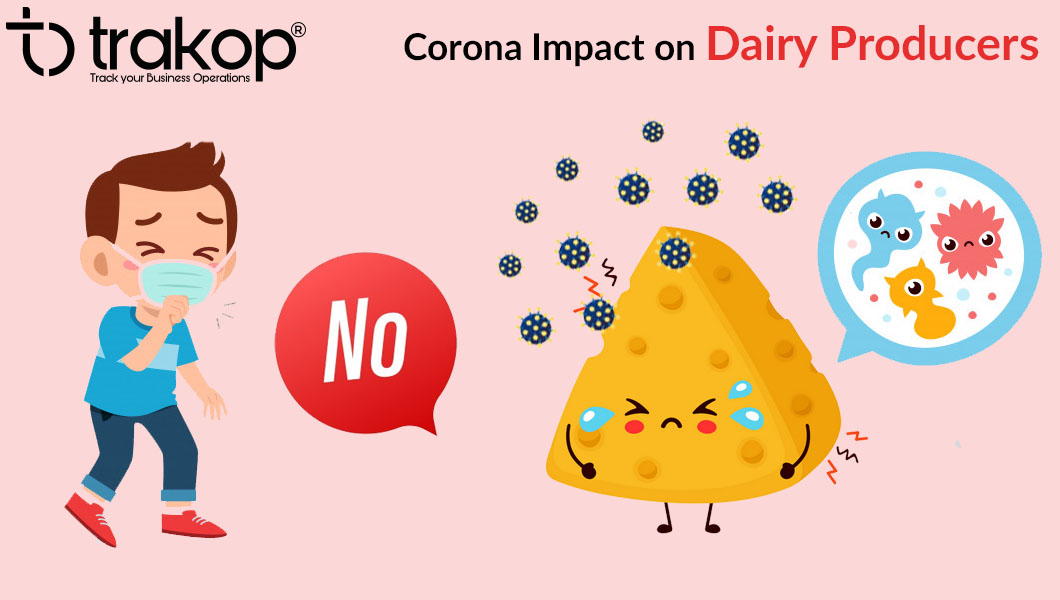 Increasing the number of infected people from coronavirus has increased the fear of losing the business among business owners. The extended lockdown across the country is working as oil in the fire. People are getting panicked about basic usage things, like milk, bread, etc. Milk is the major food product and a daily need for every house that people are looking for.
How Small Businesses Are Suffering During Pandemic?
The dairy farmers come under small-scale businesses 'tag' which usually deals with residential customers as well as commercial customers. 
But due to the restricted movement of the residents, they are hardly getting options to find the customers and sell the milk. Earlier they were getting orders from Restaurants, Hotels, Sweet Shops, etc. 
Now the production remains the same but there is no means of getting the orders or supply/distribution of milk. The whole produced milk is getting wasted and the end-users are not getting the supply. Obviously, the lockdown is meant to reduce person-to-person contact. 
So the major problem is the absence of a connection that can connect the suppliers or milk-producing firms to the consumers. 
The problem is well sorted with the help of online delivery and management software.
Let's read how a mobile app for milk delivery can help dairy farmers to operate in coronavirus pandemic.
How Milk Delivery App Solutions is Helping Dairy Businesses?
As of now, you could relate to the situation originated across the world where production & supply is there but what we are lacking in is- efficient number of milk ordering and delivering options. No one can reach the dairy or milk delivery counters and vice-versa. The solution to this problem is to switch to the online milk ordering app development solutions. 
[trakop_ebook]
Online milk delivery management solutions can help to reach to domestic buyers and to meet the demands of the domestic buyers (end customers). Through milk delivery software solutions, the service providers can get the orders online which are delivered through the delivery staff to the customer's address. With a few clicks, consumers can order the required quantity of milk. 
Additionally, the on-demand milk delivery apps are delivering milk with a 'zero-contact' approach. 
In short, the online milk delivery app services are enabling you to supply the produced milk to the end-users easily even in corona-hit areas. 
Do you need similar Milk delivery software for your dairy business? Contact us now.
Hope You Enjoyed the Read!
He loves to explore. His passion for helping delivery industries in all aspects flows through in the vision he has. In addition to providing smart solution to make delivery process flawless, Ravi also likes to write sometimes to make it easier for people from business industry looking for digital solutions.