How to Start an Online Food Delivery System With Readymade App?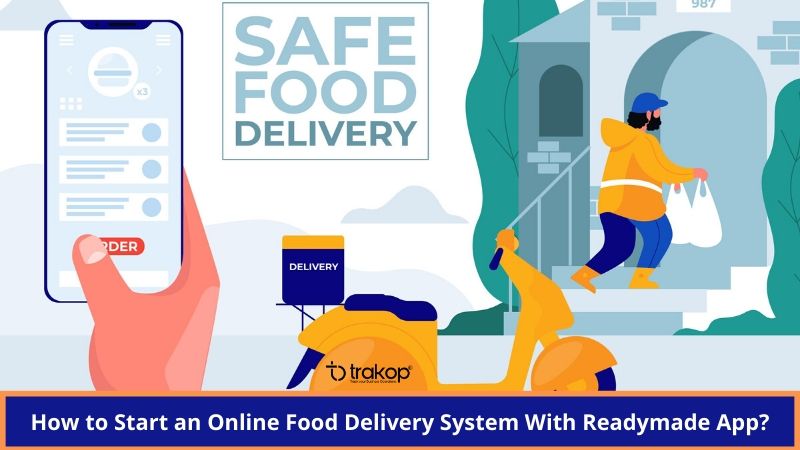 The food business is one of the most thriving industries in the world. People are working and using various different ways to lead the competition. Offering the food items at low prices to give free products, are some of the useful methods proving helpful for every service owner working in the food sector. Apart from all these little efforts, there are online readymade apps used to get food orders. These apps are delivering food from restaurants to customers' doorstep.
Instead of developing individual mobile app development solutions, most of the small scale businessmen are preferring to start with the online readymade food delivery applications. Before heading towards the next section of the blog, let's discuss the objective of connecting to these ready-made applications. Well, everybody wanted to make more revenue, and these online services enable it.  
Today, home delivery of food is one of the well-known delivery systems that everybody is looking for. It is making it a way necessary to connect to an online delivery app dealing with food. In this era of COVID-19, it is the food delivery applications that are supporting restaurant owners and other food making firms. Let's discuss how these food delivery service providers are getting benefits from these online ready-made applications used to deliver meals?   
Top Reasons to Start with Food Delivery System with Online Readymade App– 
Without any doubt, the delivery system has infused a new power to the food industry. Nobody can deny this option if they wanted to increase their sales, connect to customers, and boost business operations, etc. Ready-made apps are one of the easiest ways to connect with online user customers. The online delivery apps are offering really good options to the startups or small scale food businesses to get meal orders online. Let's have a look at the reasons to start with a food delivery software with the ready to start the application.
You can Cope Up with the Increasing Demand
Looking towards the food industry, the demand for creating a food delivery app is sky touching. The demands are also accelerated with the spreading of coronavirus outbreak and decisions such as a lockdown. The owners already connecting with these online food solutions were well connected with the customers while the ones who don't have the access were looking for such options. In addition, a food app is one of the most widely used mobile applications on users' smartphones. And in the coming years, the demand of the online food app would take the front seat in each and everybody's phone. One of the reasons is the increasingly busy schedule of people and having less time to cook it for themselves. Therefore, to deal efficiently nothing could be more efficient than online meal delivery apps. 
You can Accelerate Profits with Online Meal Apps
The most important aim of every businessman is to make money. To increase the graph you need to connect with more number of customers and that is possible with online food delivery apps. These online food delivery app development solutions amplify the sales that help in increasing the revenue graph. 
You Can Connect with More People By Spending Less
Due to the availability of the Internet, customers are looking for online food options that offer multiple cuisines. Readymade applications for food are cost-effective options through which you can connect to more number of customers. The features enable you to retain them. 
You can Reduce Mistakes While Getting Food Orders
There is a possibility that humans can make mistakes. Obviously, staff employed to attend the calls and to take orders has the probability to make mistakes while taking food orders. On the other hand, in the online food delivery system, everything is listed, customers just need to go and click on the food orders. Thus, it reduces the probability of making mistakes while working.  

Conclusion-
Don't know how to start with an online ready-made food delivery software? Discuss your requirements for the food business with our experts. We are already supporting numerous food delivery businesses to achieve their goals. They are working well in their spheres. Just get the expert's advice.
Hope You Enjoyed the Read!
He loves to explore. His passion for helping delivery industries in all aspects flows through in the vision he has. In addition to providing smart solution to make delivery process flawless, Ravi also likes to write sometimes to make it easier for people from business industry looking for digital solutions.