White Label Mobile App for Water Delivery Services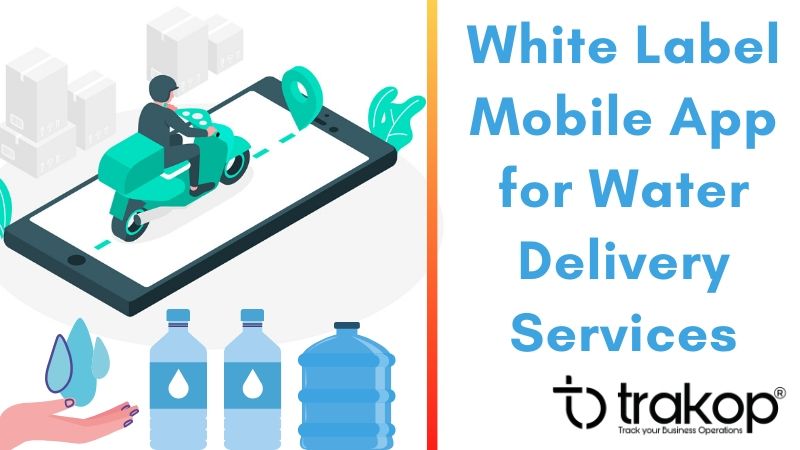 Achieving what we have planned or what we desire is always an awesome feeling. It might be the influence of technology or an innovative solution such as a white-label water delivery app used to help your business.
Starting a business is not an easy task. There are so many things that need to be planned in the best way. One can't do things or achieve what they have planned without the help of expert things. In this digital age, many different varieties of businesses are taking advantage of these systems. After covering food, grocery industries, water delivery business is one of the most important sectors that is taking advantage of innovative solutions to enhance their services. 
If you have a startup water delivery business, the concept of app clones might have come into your mind many times. Do you want such an ultimate option? If yes, choose the best white-label app solutions for water delivery services.
What Is A White Label Mobile App for Water Delivery Services?
The white label term implies an already established online product that is developed for a company but later on, bought by another company. White-label mobile apps are used by various firms without one's branding. The company that bought the white-label mobile application needs to use its own identification marks, etc. After changing the basic things such as logos, colour, pictures, videos, etc, one can allow their clients to bestow their water supply services with budget-friendly online options.
[trakop_ebook]
White-label solutions work well when it comes to developing apps. Using white label solutions can increase the distribution of your services providing your audiences with more choices within your services. If you're still confused about whether a white-label solution is for you or not, consider these points:
Why Consider White Label Mobile App for Water Delivery Services-
You Can Brand Your Services
– 
The well-known benefit of having a white-label water delivery app is that it helps in branding your delivery services within a short time interval. These online mobile apps are completely ready-made and integrated with all the required features. Making the brand more liable for your supply services
Exact Online Water Solution for Your Customers
– 
Due to the more demand for online delivery solutions in the market, online consumers find themselves much more comfortable using white-label water delivery app development solutions to order water bottles of any size. Besides this, you are offering a simple and quick way to reach online customers. You can know your customers more closely and resolve their issues without any delay.
Water Delivery App Solutions Saves Time & Money
– 
Developing an online application from scratch takes a lot of resources. It may drown your financial aspects and also gulped a lot of time to develop a robust app to supply bottled water. As there are so many things such as planning, design, development, and testing of the app solution. White-label app solutions are the best if you need a quick online delivery mobile app to deliver water bottles.
White Label Water Delivery Mobile App Accelerate Efficiency
– 
The online applications allow the service owners to concentrate on increasing the productivity of the delivery business. From where to cut resources and where to use them is crucial while doing business. These online solutions help in expanding the service base, and delivery sources, and achieving goals more effectively.  

Mobile Apps for Water Delivery Helps in Making Profits
– 
Making huge profits is everyone's dream when starting any kind of business. Service providers of the water supply are one of the 'out of the box' businesses till now, but this industry is now added to the queue taking advantage of online water delivery software. It is the best way to improve the performance of the business which automatically increases the profits. 
Wrapping Up-
Hope, the above-mentioned points have shed light on the concept of white-label mobile apps for water delivery services. If you are opening in the bottled-water delivery business and looking for a white-label mobile solution, discuss your business requirements with us. We are waiting to hear from you to help you to improve your business. 
Hope You Enjoyed the Read!
He loves to explore. His passion for helping delivery industries in all aspects flows through in the vision he has. In addition to providing smart solution to make delivery process flawless, Ravi also likes to write sometimes to make it easier for people from business industry looking for digital solutions.