Benefits of Online Medicine Delivery Software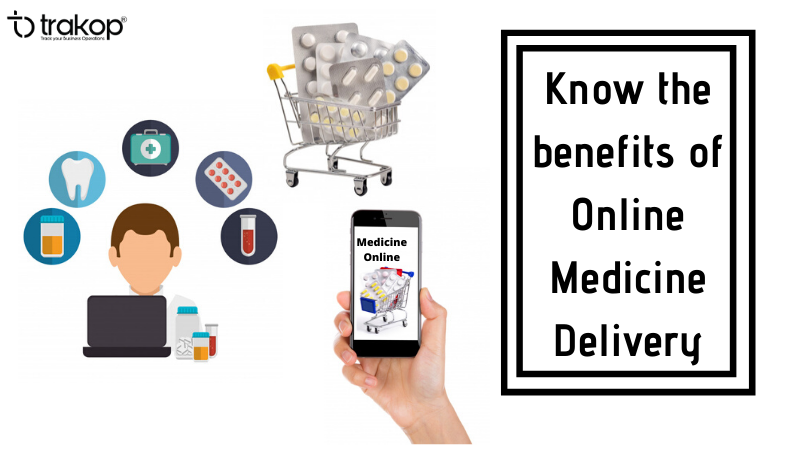 From the past few years, the online delivery app development solutions have gained a lot of popularity among consumers as well as the service providers too. Currently, the experts have made different business models for easing the process. Amid this coronavirus pandemic, the online delivery solutions are the need of the hour.
After understanding the benefits of the solutions the business spheres that people rarely think for online solutions are stepping into the online delivery world. Like Medicine or pharmacy is small yet is in a lot of demand worldwide are also looking for such delivery app development solutions.
What are the Main Benefits of Medicine Delivery Software
The main function of any medicine delivery app is to match the demand and supply of medicine in the fastest way possible. This is especially true when applied to delivery and management software that it prioritizes speed and convenience above all that helps to manage the whole inventory quickly. In addition to that, the online app for medicine delivery offers a number of benefits for both businesses and customers. Some of the important ones are given below-

Fast
– It usually takes from 10 minutes to 24 hours to execute an order, depending on the type of service. Yet, the order placement takes just a few taps, so the process is easy and convenient for both the customer and the pharmacy owners.
Cost-effective– The delivery and management model reckon mostly on independent distributors using their own form of transportation. That is why a business owner of medical stores or pharmacists doesn't need to hire full-time couriers or take care of their logistics, unlike traditional delivery providers. Plus, 80% of the customers using medicine delivery apps report being able to save money on delivery.
Convenient– From placing an order to making a payment with in-app payment options or tracking the order in real-time, medicine delivery app development solutions are made to be convenient and easy to use. From a business point of view, this allows the pharmacists to set up a streamlined and efficient process by removing the additional layer of micro-management, inventory management, and connecting customers directly to dispatch.
Transparent– Mutual ratings and feedback provided by the online users and deliverymen allows for better visibility and trust-building. Moreover, as a business owner, you can monitor the feedback and address the issues as soon as they arise. 
One of the main characteristic features of a medicine delivery app development solution is that it relies primarily on mobile-first user experience.  The mobile apps for medicine delivery offer greater flexibility and robustness and allow online users i.e. both the clients and dispatchers to request or provide services in one go. You can connect your services to the online delivery solution by a few clicks.
Hope You Enjoyed the Read!
He loves to explore. His passion for helping delivery industries in all aspects flows through in the vision he has. In addition to providing smart solution to make delivery process flawless, Ravi also likes to write sometimes to make it easier for people from business industry looking for digital solutions.