How to Choose the Best Fleet Management Software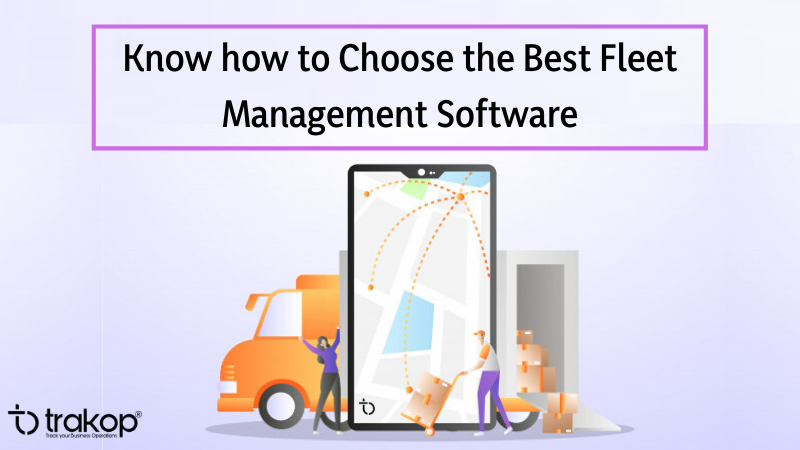 The management of a fleet is a challenge in itself. There will always be ample tasks for you to perform within the defined time which is usually not sufficient especially if it needs to be done manually. You would need to comply with certain norms, get profits, and be safe and secure at the same time.
How To Get The Right Fleet Management Software
If your fleet business is not managed properly, then you may lose on both revenue, amplify risks, and double costs. The best fleet management software in the markets is not only versatile, beneficial but also very efficient in every aspect. So if you want to maximize your business at the time of this COVID-19 outbreak, we suggest you find robust software with the best features and solutions. The question is how to find the best out of many others.
Few Tips to Find the Best Fleet Management Software
It Must be Reliable
One of the best features which help you differentiate is reliability. Make sure that your system is accurate, intensive data capture, and robust. The real-time GPS tracking software needs the systems to be very reliable as we need to have a keen watch over the tracking of the route, location, and behavior like speed, brakes, petrol level, etc of the fleet continuously. All these help in reducing the mishaps. As the poorly designed system can cause much longer delays and problems and hence have their limitations to providing 100 percent real-time data capture.
Higher Data Repeat Rates
The frequency with which a software updates their fleet management data can also be considered as a huge factor. For example- there are few fleet management systems that update the data within one to two minutes while some really vigorous software has a higher repeat rate that is of a few seconds. The top quality of systems offers the best repeat rates implementing faster and innovative algorithms researched by experts. The data capture in cases of accidents. Collision is another important aspect that can only be done by the maximum repeat rates of the software.
Provides Support for Light and Heavy-Duty Vehicles
A software providing support and enhancements to your current business processes are always preferred in fleet management as they can be easily customized according to your needs. It means the same system can be used for light-duty vehicles as well as heavy-duty trucks. You don't need to use different fleet management systems for different vehicle sizes.
Have High Scalability
With your company's growth and expansion, your software should have an ability to scale accordingly as in case you need to increase your workforce or vehicles, etc. A robust software will always meet the growing demands and needs of the customers with unlimited capacity to deal with a huge number of data in their plates.
Centralized the Workings
With the best fleet management software, you can automate the whole working and streamlining the important tasks of your private and government vehicles. You should be able to make your fleet ready to dispatch within seconds with all the maintenance checks already incorporated. The performance and rating of your resources should also be captured in the software.
[trakop_ebook]
Choosing all in one fleet management software to make sure your drivers, vehicles, and loads are safe regardless of job destination or length. By usage of brilliant software at your service, you are not only leading your business to ultimate success but also making your fleet lives more comfortable and less stressful.
Hope You Enjoyed the Read!
He loves to explore. His passion for helping delivery industries in all aspects flows through in the vision he has. In addition to providing smart solution to make delivery process flawless, Ravi also likes to write sometimes to make it easier for people from business industry looking for digital solutions.