Corona Impacts on Workforce Management Business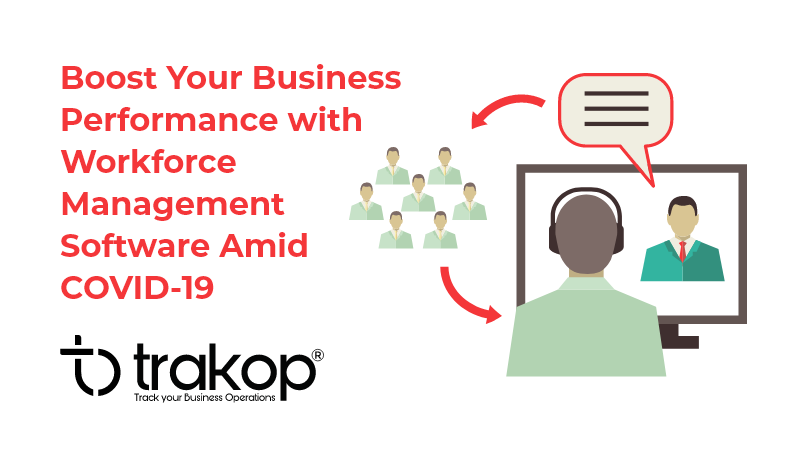 When global health emergencies like coronavirus arise, they often bring to light the gaps we can visualize within the infrastructure of the world and the workplace. It only depends on the businesses to recognize these gaps and make improvements to protect their employees in the future and plan risk management strategies to overcome such situations.
The outbreak and spreading of the coronavirus (COVID-19) have left almost no one untouched. It has become a worldwide phenomenon impacting personal and family life, governments, businesses and depreciating economies across the globe.
To reduce the impact of coronavirus, certain (sometimes extreme) measures and safety measures have been put down by governments which have affected several businesses in a very tragic way. One of them is the decision of complete lockdown or at some places, the partial lockdown has been taken.
In such scenarios, businesses having firm workforce management are surviving during this pandemic rest may expect a huge loss or slump.
Therefore, it is very important to have a firm knowledge of the workforce management system.
What Do You Mean by Workforce Management Software Used by Businesses?
Online workforce management service includes a wide variety of tools that companies from different spheres use to increase overall efficiency and productivity among employees and thus enhance their businesses.
Efficient workforce management software matches the right employee to the right job via implementing analytics and other statistics and allows management to effectively oversee employee operations and thus, increases human resource efficiency.
Workforce management (WFM) software is an umbrella term for desktop and mobile programs that brings up a business to manage staff scheduling. This term basically originated in contact centers and other service businesses that employ a large number of workers who are paid on an hourly basis.
[trakop_ebook]
How Online Workforce Management Software Can Help Your Business?
A workforce management system is not just another application to install on your computer but is the whole package that can handle everything online like- hour registration and scheduling tasks and other stuff in one single tool.
It can save your lot of time over payroll, employee data, and contract management.
One of the best software can give you the best simple and free environment to manage tasks, employee work hours, eliminate paperwork, control costs, and increase productivity.
Do You Want The Best Workforce Management software?
Trakop is a top-notch solution that lets you and your employees manage tasks and projects, track work hours online, and see who works on what. By streamlining timesheet collection, attendance tracking, time analysis, and payroll calculation, etc, you can eliminate all the paperwork and time that you invest in spreadsheets. This not only makes our life easier amid coronavirus pandemic but also provides an efficient work environment to deal with the robust requirement changes. Contact us.
Hope You Enjoyed the Read!
He loves to explore. His passion for helping delivery industries in all aspects flows through in the vision he has. In addition to providing smart solution to make delivery process flawless, Ravi also likes to write sometimes to make it easier for people from business industry looking for digital solutions.