Corona Impacts on Fleet Management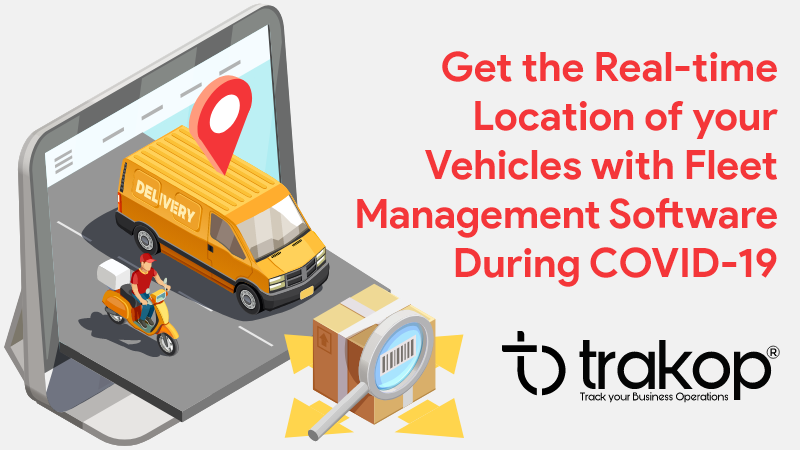 Fleet management industry is one of the first to feel the impact of Coronavirus. Several companies are being forced to halt the production of finished goods due to lockdown ordered by the government and some of the unfinished works of preparing goods or items are not being prepared because of the unavailability of parts being transported from other states or places. All is because of the curfew-like situation in the country. Due to the panic exhibitions, concerts, marathons, conferences, and other massive events —  everything is now being canceled or postponed. A lot of businesses involved in these operations — like booth construction, events grounds, etc. are going to be bankrupt this or next year.
All this is happening because the business owners are finding it difficult to connect with the vehicles or have the inconvenient methods. 
What Do You Mean by Fleet Management Software?
Fleet management software is used by couriers, oil and gas delivery, utilities, repair and service industry and other emerging businesses to ensure efficient delivery of their products to the consumers. The fleet management systems are just like tracking systems that are used to monitor driver behavior, proper vehicle use, work breaks, and to check the safety measures. This online software may also include some remote control capabilities such as speed limiting, engine revolution limiting and gradual slowing or stopping of vehicles.
How Online Fleet Management Software Can Help Your Business?
The online fleet management software like Trakop.com brings up the aspect of responsible vehicle use, confirms safety and enables real-time tracking. 

It allows a company's management and dispatchers to track all vehicles from a central location making it easier to coordinate and manage proper deliveries. 

These systems may work best in cases of emergency and can monitor and track the fleet speeding, engine power, start time, end time with the on-time stopping and starting of vehicles. Working in pandemic situations is one of the best examples to judge the working of online software.

The software not only provides you with real-time tracking, route monitoring but also provides fuel monitoring and geo-fence exit/entry alerts.

This gives businesses and business owners the total power to take action in case of any tragedy or mishap thereby, enhancing the coordination and management. 

One of the advanced features of the best fleeting software is that it shows pinpoint-accurate locations of the vehicles in your fleet, notifies you of maintenance and fuel updates, and provides analytics that improves your processes by spending less investments.
Do You Want The Best Fleet Management Software?
There are many fleet management software that you can find online but finding the one which suits the best to your needs is very important. Therefore we developed www.trakop.com which would not only manage the fleet but will ease out many aspects of your ever-growing business. Our software lets you take back some of the control you might have given to your delivery people. This will help you to strengthen the trust, improve driving skills, and reward your most trustworthy employees in the best possible way. 
Hope You Enjoyed the Read!
He loves to explore. His passion for helping delivery industries in all aspects flows through in the vision he has. In addition to providing smart solution to make delivery process flawless, Ravi also likes to write sometimes to make it easier for people from business industry looking for digital solutions.