What are the Reasons to Use The Best Online Meat Delivery Software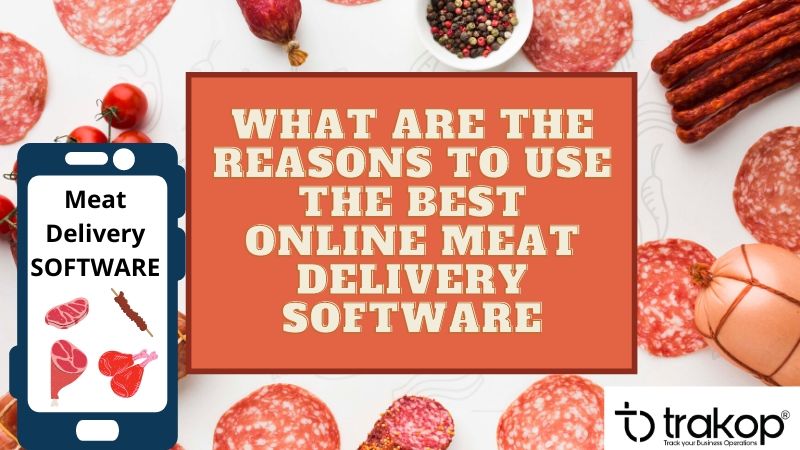 Are you thinking of switching from old traditional ways of meat delivery into new ways? If yes, you can easily do it with online meat delivery app solutions.
Do you own a meat store or a butcher shop or just involved in a meat business from producing units to the customer's place? Let it be anything. It is very important to choose the right online delivery software for your business. 
There is no doubt that competition is too tough in any kind of business. With the online meat delivery software with advanced functioning, you can be at the top of the competition. In this blog, I have mentioned some of the reasons to connect with the best online meat delivery software.
Reasons To Connect With Online Meat Delivery Software
Though there are numerous reasons to use online delivery solutions for the meat business. Below we have mentioned some of the important ones.
Online Meat Delivery Software Increase the Customer Base- 
We all know the pain of connecting with new customers as well as keeping the vintage customers. One of the things that matter is the quality of your product. Fresh meat is, the more is the possibility to have more customers. The meat products are listed in such a way that the customers can check the expiry date, the price for a specific amount online before ordering it from the software. Plus, the option of choosing any type of meat through online meat delivery software at any time of day or night. The features allow the service providers to connect with a wider number of customers in a short time. 
You Can Make your Transactions Online 
The online payment option is one of the reasons that force service providers to use online meat delivery software to offer their services. The in-app payment options enable them to pay for ordering the meat through MasterCards, Visa Cards, mobile payment gateways or even choose the COD (Cash On Delivery) option. Hence, the inconvenience of calculating the payments and need for a calculator, paper & pen, etc is eliminated through these features. 
Meat Delivery Software Boost Your Business Profits- 
We all invest money in the business to amplify revenue. Meat delivery app are an excellent way to accelerate profits. There are so many times when consumers need meat but can't get it because of weather conditions, inaccessible stores, odd timings, and many more. Online meat delivery apps have the ability to work 24/7. The advantage of putting the timings of delivery is another major benefit. Such things raise profit levels.
You Can Reduce Your Meat Wastage- 
You must be aware of this problem. Meat has an expiration date. Customers love to buy fresh meat. Due to any reason, people usually result in wastage of meat or related-products. But with the features, such as- online discounts, offers, quick delivery, etc, online meat delivery app helps in reducing the meat wastage.
Final Words-
In the end, I don't think you have any point left behind that forces you not to use the online delivery channel for your meat business. Increased sales, having a wider customer base, and accelerated revenue are all that you can expect from a business. With an online meat delivery app, you may get these things. If you have any kind of queries, just drop a line. Our experienced team would contact you.
Hope You Enjoyed the Read!
He loves to explore. His passion for helping delivery industries in all aspects flows through in the vision he has. In addition to providing smart solution to make delivery process flawless, Ravi also likes to write sometimes to make it easier for people from business industry looking for digital solutions.