COVID-19: Punjab Police is Helping Citizens With Police Emergency Services Application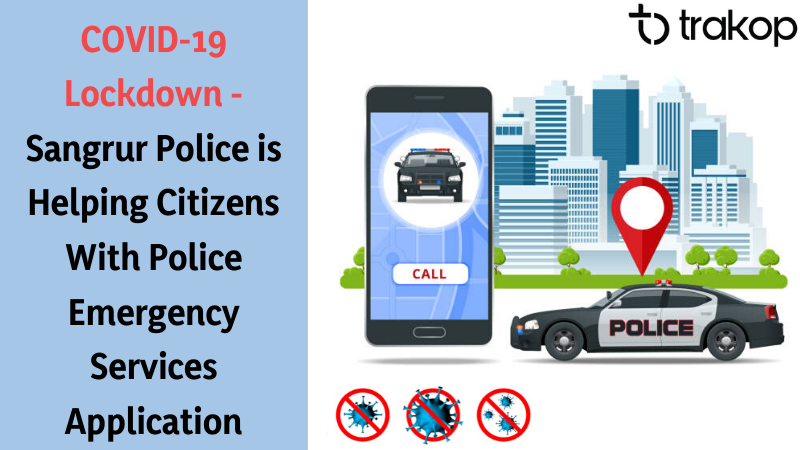 Is there any place left behind untouched by this coronavirus pandemic? I think, No place is spared. The count of infected people and death cases due to coronavirus has been increasing day by day.
If we talk about the governments and authorities across the world, they are taking every possible step to prevent the spreading whether it is partial lockdown or complete shutdown or curfew-like tough decisions. 
On the other side, the experts are trying their best to find the vaccines to fight against this contagious disease. Worldwide, the number of tycoons announcing millions and billions of money to discover the treatment is also accelerating. 
The Challenge- To Provide Door-to-door Service of All Essentials 
In between all this, there are the citizens who are bearing the burn of this flame- young, old, mothers with their infants everybody is finding it difficult to be inside the houses. Other issues are not to have proper sources to get basic commodities like grocery products and items, food products, medicines, etc. At one time, it was not just the people of countries who were feeling helpless but governments too were looking for different and feasible options that can actually work in lockdown situations. 
The biggest challenge was to provide the basic needs and necessary commodities to the residents without breaking the rules. And also to follow the instructions of governments and healthcare authorities i.e. 
To stay inside the home

Reduce the person-to-person contact and 

Maintain zero contact.
Getting Home Delivery of All Essentials Via Online Delivery App Services by Punjab Police Sangrur
Every problem has a solution, The online delivery applications acted like survival prospects and a big pain reliever for everybody. Trakop is one of the online delivery and management systems that has not just been used by the people only but is also appreciated by governmental authorities. The expert team of Trakop has helped the police department to launch a Punjab Emergency Service Application (PESA), which is helping in delivering all emergency products and services at the doorstep of the citizens during the pandemic lockdown.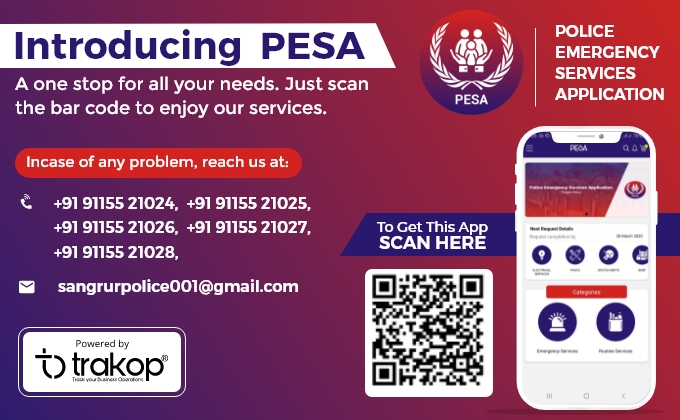 With this pilot project, our authorities are able to coordinate with the citizens and grocery stores well. By connecting the local grocery shops, retailers, and branded grocery stores with the local people, this application is doing a fabulous job. The online delivery app was launched a few days ago, from the very first day till now, the count of users is increasing and taking advantage of this delivery software. 
Cash notes or physical money are believed to be a major culprit for transmitting the virus from one place to another. Instead of paying or taking cash, our experts have replaced it with online transactions that means multiple online payment options. Hence, one can pay through debit cards, credit cards or mobile payment gateways, etc.
[trakop_ebook]
As of now, through this online delivery application, they are providing a door-to-door supply of pulses, LPG cylinders, Flour, Ghee, Sugar, Jaggery, Tea, Soap, Medical items, etc. and helping hundreds of people. The link for PESA app is available at Google Play Store. You can also find it on the website of Sangrur Police that is www.sangrurpolice.in
Hope You Enjoyed the Read!
He loves to explore. His passion for helping delivery industries in all aspects flows through in the vision he has. In addition to providing smart solution to make delivery process flawless, Ravi also likes to write sometimes to make it easier for people from business industry looking for digital solutions.