Produce Delivery Software – Mitigate the Impact of COVID-19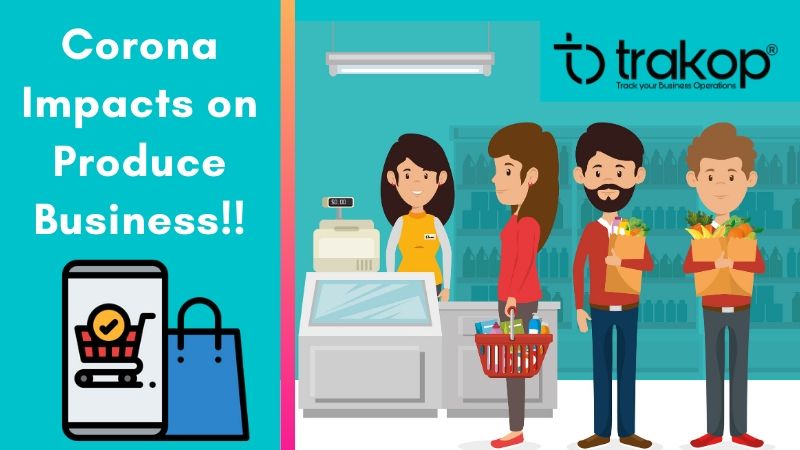 There is a fear among all the people amid COVID-19, everybody is more conscious about their health. Each one of us wants to be fit physically and mentally and food plays an important role. Especially the fresh produce helps people to keep their immune system strong and healthy.
This has raised the demand for fresh produce like fruits and vegetables in the market that has given a huge boost to the fresh produce business.
So now, we can say the intensity of people's immune systems is directly proportional to organic or fresh fruits and vegetables.
To get fresh food, people are paying more. Similarly, the business owners are getting fewer orders due to lockdown and their produce is getting wasted.
Midst, there is a big challenge for business people to reach their customers which is almost impossible in restricted movement of citizens. The only thing that is helping them out is online delivery solutions.
What Do You Mean by Online Fresh Produce Management Delivery App?
The online delivery app solutions are used to get the orders of fresh vegetables, fruits, etc. The experts have made this platform that has brought the customers, growers, and distributors closer than ever. The individual panels are benefiting each user to smooth the delivery of ordered freshly grown products. With the help of online fresh produce management delivery app solutions, distributors/farmers/suppliers can get the orders directly from the online customers that can further be dispatched easily through an online delivery panel of the software to the customer's doorsteps.
[trakop_ebook]
How Online Fresh Produce Management Software Can Help Your Business?
Amid coronavirus, the businesses can use fresh produce delivery software that is helping the business in many ways.
Businesses can reach the customer's doorstep and sell fresh vegetables and fruits at a decent price.
The online solutions for fresh produce may help businesses to create a good brand image among its customers in the market.
The platform enables the customers to trust the business more than before as you can provide the vegetables and fruits at the doorstep of the customers.
Online payment options help the users to pay you (fresh produce businessman) directly without any hassle through multiple channels. You can get the payments directly into your account without any delay.
Get The Best Fresh Produce Delivery App Development Solution
After taking the decision of launching a business online, it is important to know the importance and need for different types of features. To get the best one for your business, you can discuss your requirements with our produce delivery software experts.
Hope You Enjoyed the Read!
He loves to explore. His passion for helping delivery industries in all aspects flows through in the vision he has. In addition to providing smart solution to make delivery process flawless, Ravi also likes to write sometimes to make it easier for people from business industry looking for digital solutions.